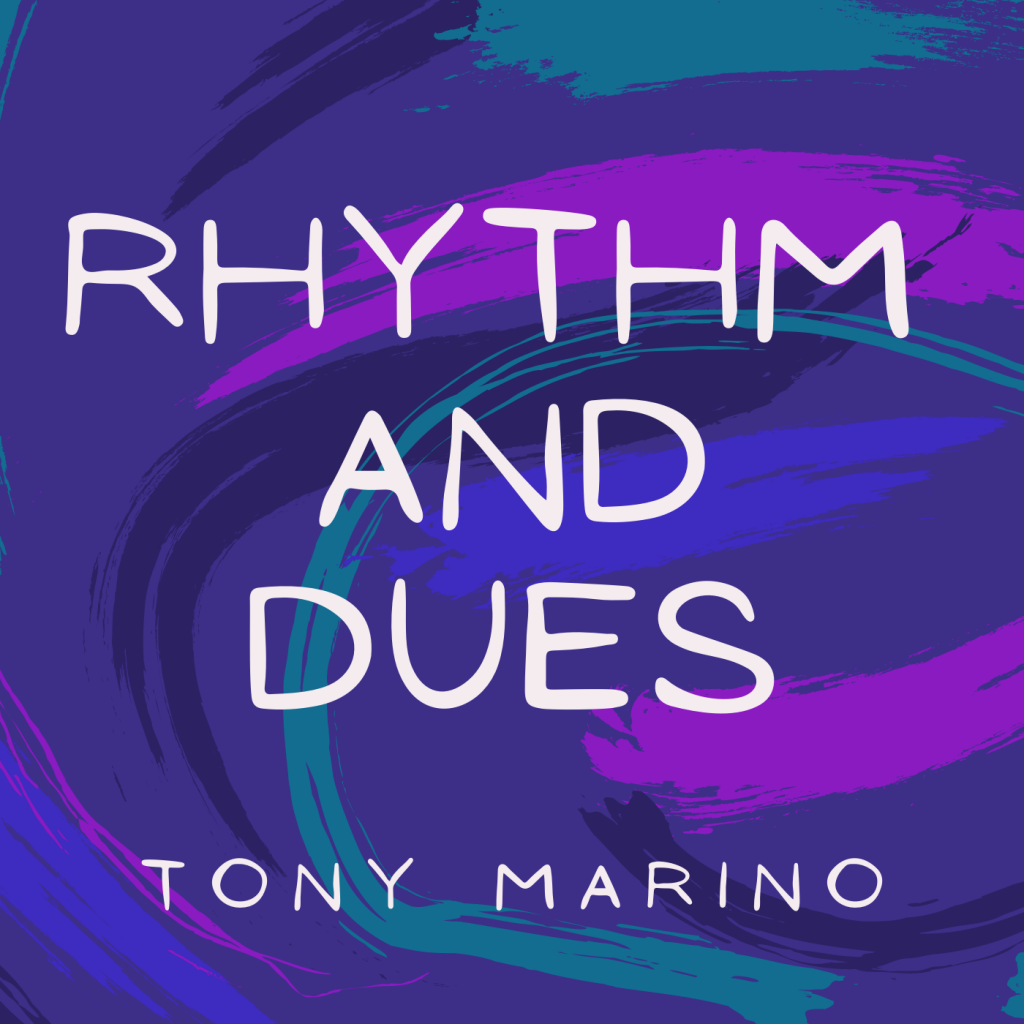 Tony Marino released his newest album, Rhythm and Dues. The 10 songs included on this album, once again, are inspired by people, places, things, and experiences that have influenced, inspired, or touched Tony's life over the years.
Fried Chicken – dedicated to everyone who likes "Fried Chicken".
Couldn't Be Better – dedicated to my family.
Milt's – dedicated to Milton Magwood, who owned Milt's Auto Repair in South Philly.
Jamaican Rum – inspired by our honeymoon.
Beachside Cafe – inspired by the times we ate at the Beachside Café when we lived in Santa Barbara.
Go With The Flow – inspired by letting things go that are out of our control.
What's Next – inspired by our journey through life.
Tenacity – dedicated to the late great jazz trombonist, arranger and composer J.J.Johnson.
Rhythm And Dues – was inspired by Leon Russell and Marc Benno's "Look Inside The Asylum Choir" Album.
Broad & Porter – While growing up in South Philly, I have many memories of shopping at Overbeck's Drug Store, George's Hardware Store, George The Butcher's, Al's Rainbow Sporting Goods and Lerro's Candies. I used to get my hair cut at Red's Barber Shop and pick-up dry-cleaned clothes at Bambi's Cleaners.

Consider following LJSnds where we will present the talented musicians as we find them: