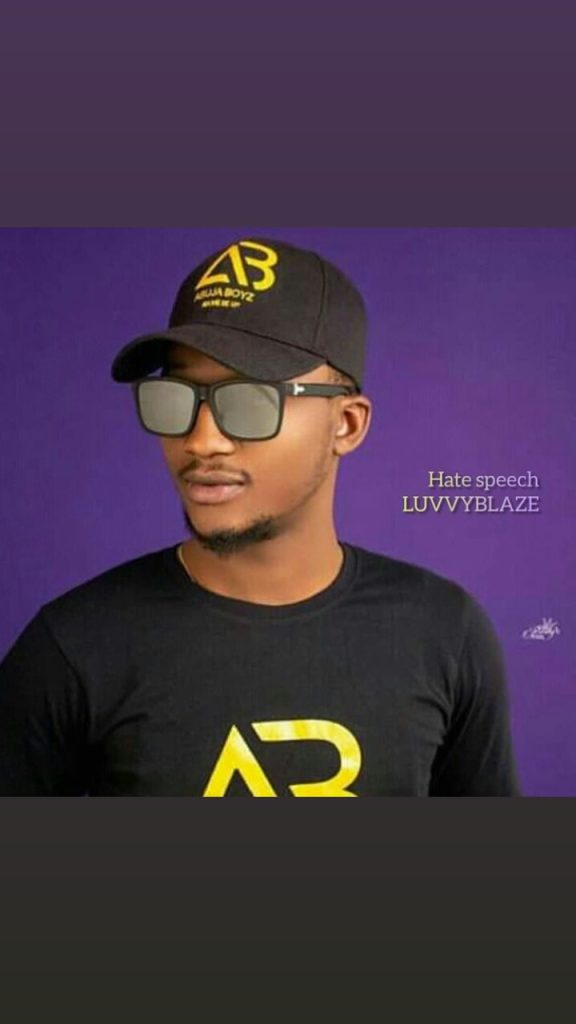 LUVVY BLAZE is an Afrobeats, Dancehall and reggae songwriter, composer, recording and performing act. Born and brought up in Abuja, Nigeria.
Q. What 1st drew you to music?
My love for music drew me to music. The interest cultivated when I was a teenager, I always admired the stars, as at then, I enjoyed Afrobeats, Dancehall and reggae music and always wanted to be like this musicians, they were my heroes.
I loved the attention they were getting, their lifestyle and everything about it. I just wanted to be like them. That's when I realized I'm meant to do this. I started writing songs, recording and performing and yes I feel fulfilled doing this I derive the best pleasure from creating music and working this path.
Q. What do you enjoy most about being a musician? Is there anything you dislike?
I enjoy everything about doing music But what I Enjoy most is listening to my song when it's completed after writing, practicing, recording, and then mixing and mastering then you finally get to listen to the finished touches man that's really sweet.
And most times, I dislike the fact that most artist like myself don't get the chance to get heard on the bigger stages cos we don't have enough to invest in Adverts, promotions and publicity.
Q. What's the craziest thing that has happened to you on a gig, the road, in the studio?
Lol. The craziest thing that have happened to me so far is losing my voice during a studio session after so much practice, paying for studio time and boom it's time to do this and I just can't because my voice won't bring it bro that was hilarious.
And another time, at a gig, it was my turn to perform on getting to the stage the sound system stopped working Except from the mic and speakers, I already told the DJ to hit me with the music all pumped up and ready to perform my song then I got a whisper that the system stopped working and they were trying to fix it lol I had no choice than to do Acapella, some freestyles and yea it was great and I had a good time, I guess everything happens for reason.
Q. How do you feel the Internet has impacted sharing your music?
The internet has really helped right from online streaming platforms now you can distribute your music easily and for free sometimes or for just a little token your song would be Available for Everyone to listen while you get paid for the streams I think that's a big win for music and musicians alike.

Consider following LJSnds where we will present the talented musicians as we find them:
Twitter: @LuvvyB Link: https://www.Twitter.com/LuvvyB/ IG: @luvvyblaze Link: https://www.Instagram.com/luvvyblaze/